Dusty Tuckness
Dusty Tuckness grew up in a small town in Wyoming and learned about bullfighting at a very young age. His dad was a bullfighter, so rodeo quickly became a way of life. One of the top bullfighters in the industry, he is a seven-time PRCA Bullfighter of the Year and a nine-time Wrangler National Finals Rodeo bullfighter.
The job is simple if you don't mind stepping between a roughed-up cowboy and an ornery 1,800-pound bull. Tuckness is a pro, and you will marvel at the courage and determination he demonstrates as he works to keep the bull riders safe.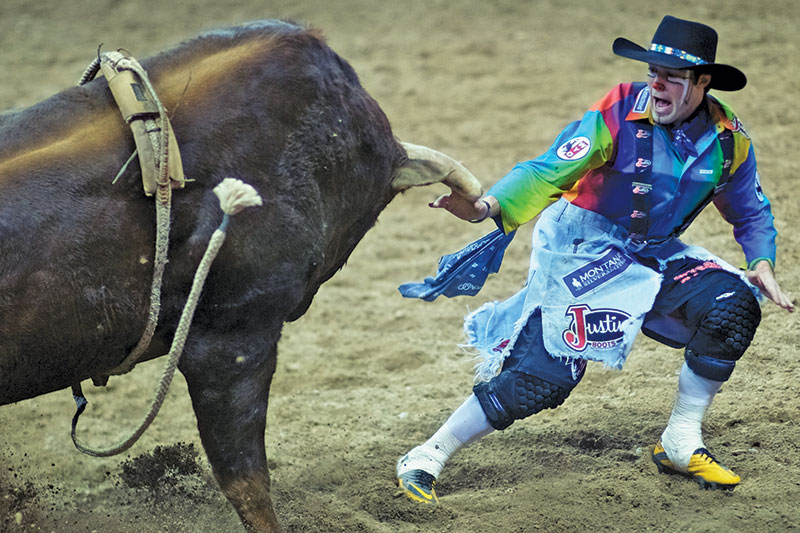 Cody Webster
Originally from Wayne, Oklahoma, Cody Webster joined the PRCA in February 2011. Just two years later, he found himself working at the "Super Bowl" of rodeo, the Wrangler National Finals Rodeo, in Las Vegas, Nevada. A five-time NFR bullfighter, Webster considers it a great honor to have achieved his level of success and notes that it is a "dream come true." You will be amazed at his speed and agility as he steps in after the ride to ensure the safety of every bull rider. He makes it look easy, but don't be fooled; he is one of the best!