2024 Association Officers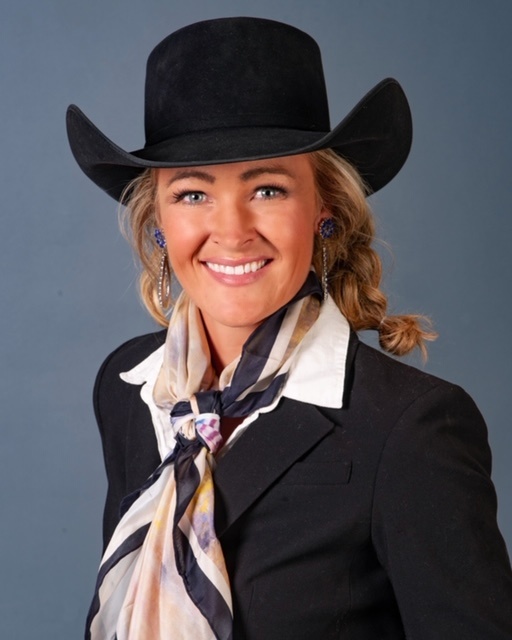 Carrie Ann Sattler
President
Carrie Ann Sattler - President
Carrie Ann Sattler joined the Reno Rodeo Association in 2004 and has been fast-tracking through the organization since day one.
A first-generation Nevadan, "C.A." graduated from North Valleys High School before obtaining a dual political science and sociology major from the  University of Nevada, Reno. She worked for 12 years with the Peppermill in various sales assignments before joining Sorella Apothecary as the director of sales in 2022.
In 2014 Carrie Ann became a director of the Reno Rodeo Association and has significantly contributed with each of her assignments. As the chair of the Sponsors Committee from 2016 – 2021, she realized a 447% increase in sponsorship dollars for the rodeo. This accomplishment and many others earned her an Award of Merit Buckle in 2016 and the sought-after Silver Spurs the following year.
Carrie Ann continued to make history in April 2021 when she successfully ran for the position of second vice president. She now sits on the president's right side and will take over as the Reno Rodeo President in 2024.
Carrie Ann notes that her driving force is to make a difference in all she does. Her passion projects include contributions to the Nevada Western Heritage Center Alliance, which aims to revitalize and expand the current event facility for the betterment of the community. Her favorite committee is mutton bustin', and her pastimes outside of Reno Rodeo include spending time outdoors and enjoying the company of her boyfriend and friends.
Jim Neil
1st Vice President
Jim Neil - 1st Vice President
Born and raised in Reno, Nevada, Jim Neil, has been a part of the Battle Born state his entire life. "My family, and I have all grown up in Northern Nevada. Our love of the outdoors, and Nevada's rich history, has allowed us to build a lifestyle that takes advantage of all that it has to offer; skiing, hiking, trail riding, kayaking, biking, and of course, rodeo, are some of our favorites."
A graduate of Earl Wooster High School, Jim attended the University of Nevada, Reno and graduated in 1979 with a bachelor's degree in education. Throughout college, he worked in the banking industry and has remained there his entire career, primarily in commercial lending. However, he also worked in the cash management and project management sides of the business. Jim has enjoyed helping Nevada businesses grow and succeed throughout Northern Nevada.
After being a lifelong Reno Rodeo fan, Jim decided to become involved with the association when his daughter, Lauren, entered the competition for Miss Reno Rodeo. Lauren proudly served as Miss Reno Rodeo in 2010 and won the title of Miss Rodeo Nevada that same year.
Over the last ten years, Jim has been active with the Arena, Team Sorting, and Finance Committees. During that time, he served as the assistant chair for team sorting for six years and finance for two years. He was elected treasurer in April of 2019 and is currently serving a two-year term. Jim's significant efforts were recognized at last year's awards dinner when he was presented with the coveted Award of Merit buckle. "My involvement in the rodeo has only deepened my appreciation for this region and has given me the opportunity to help promote our great western heritage."
Jim and his wife, Korbie, met in 1980, and have been married for 38 years. They have two daughters, Aubrie and Lauren, who both live and work in Northern Nevada.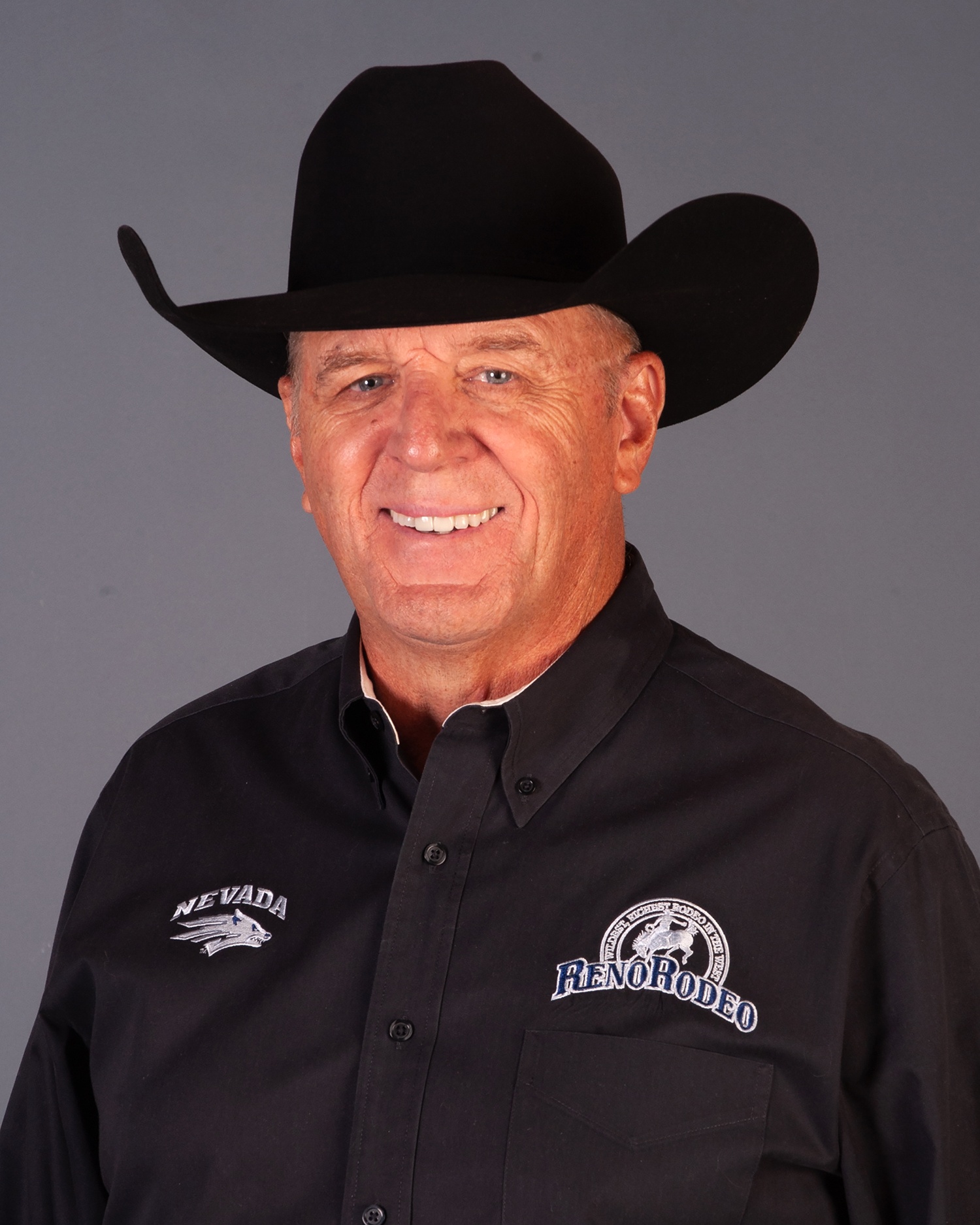 Mark Sutton
2nd Vice President
Mark Sutton- 2nd Vice President
Dr. Greg Williams hails from the mid-west, growing up in Streator, Illinois. After high school, Lightning completed his undergraduate studies at Purdue University and went on to study veterinary medicine at the University of Illinois, where he graduated in 1975. He has also attended the Western College of Auctioneering located in Billings, Montana.
Lightning has been actively involved with the Reno Rodeo for 37 years. He worked as a wrangler for only one year before being accepted as a member of the association in 1982. Over the years, he has supported over a dozen different committees including Specialty Sales, Finance, and the Executive Committees, and served as Chairman for Specialty Sales for four years. He was elected as a director in 1984 and  served as the treasurer of the organization for the last two years. He has also been elected as the 2023 President of the Reno Rodeo.
Over the years, Williams has provided the Reno Rodeo with several great proposals. The rodeo state license plate, which equally supports the Reno Rodeo Foundation and Nevada High School Rodeo, was Greg's idea and has become an enormous success. As chairman of the Specialty Sales Committee in 2009, he believed the association "could benefit by having an additional, simpler, understated logo." He proposed three different options and the Executive Committee landed on the "Reverse R" logo that is used today. For his efforts, Greg has won several notable awards including the Award of Merit Buckle in 1991, the Silver Spurs in 1997, and an Exceptional Service Buckle in 2009. Simply put, Williams is never satisfied with the status quo and is always looking for ways to make the Reno Rodeo better.
Williams has one son, Cody, who is 31 years old and a member of the Reno Rodeo. Cody and his wife, Dr. Heather Hutchens Williams have one son, Henry Kent who will celebrate his second birthday in October.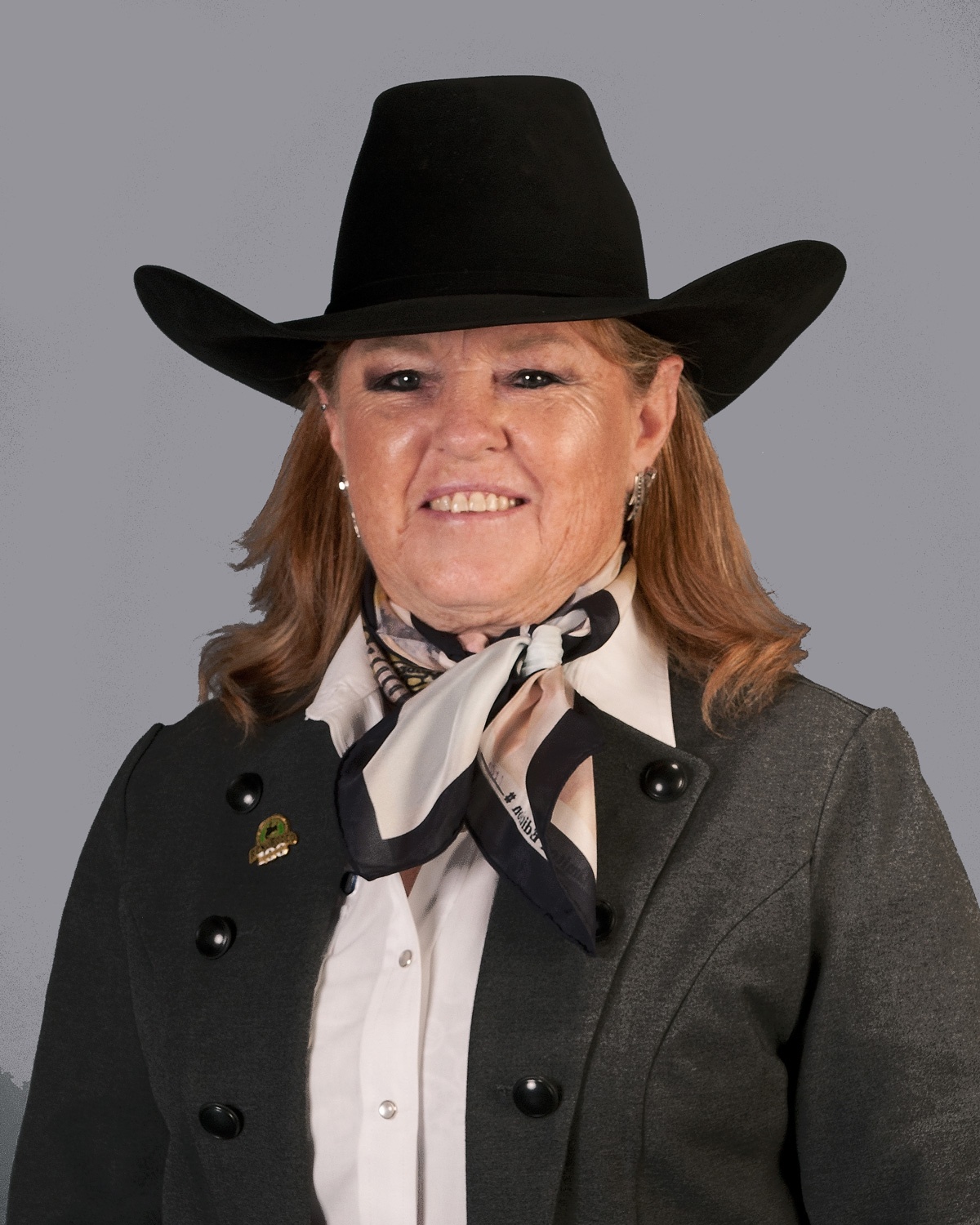 Debbie Sprague - Secretary
Debbie Sprague, originally from Alamosa, Colorado, moved to Reno with her family at the age of six. She is a graduate of Procter R. Hug High School and has trained with Rapport Leadership International, as well as the Paul Mitchell School of Beauty to become a licensed cosmetologist.
Debbie has been with the Reno Rodeo Association since 1994, serving in multiple capacities. She has worked on over a half-dozen different committees and chaired the Buckles and Jewelry Committee from 2001 to 2015. She was elected a Reno Rodeo Director in 2008 and has served on the Executive Committee since 2012. In 2015, Debbie became the first, and only to-date, female officer when she was elected as secretary the first time she campaigned for the position. In recognition of her many contributions, she won the Award of Merit Buckle in 2013.
Debbie has three grown children and is very proud of her extended family; oldest son Roy Batts, Jr. (married to Pauline), daughter Wendi Guasch (married to Jeremy), and youngest son, Aaron Batts. She also has three grandchildren, Brittani Lynn, Jerron Joey Kody, and Rilee Erin; along with great granddaughter, Arya Ashley Marie Putnam.
Debbie claims that the past few years have been some of her most memorable times with the Reno Rodeo. "I'm busier than ever as secretary, but I wouldn't change a thing. I'm proud to be an officer of this great organization; I'm a tiny part of the big picture."
She considers the opportunity to serve as the secretary as "priceless." "I have been blessed with hundreds of friends during the last 24 years, both here in Reno and on the rodeo road. I'm just striving to be a better person every day! As my son Roy Jr. used to say to me on the phone when serving with the U.S. Navy, 'Carry on Smartly!'"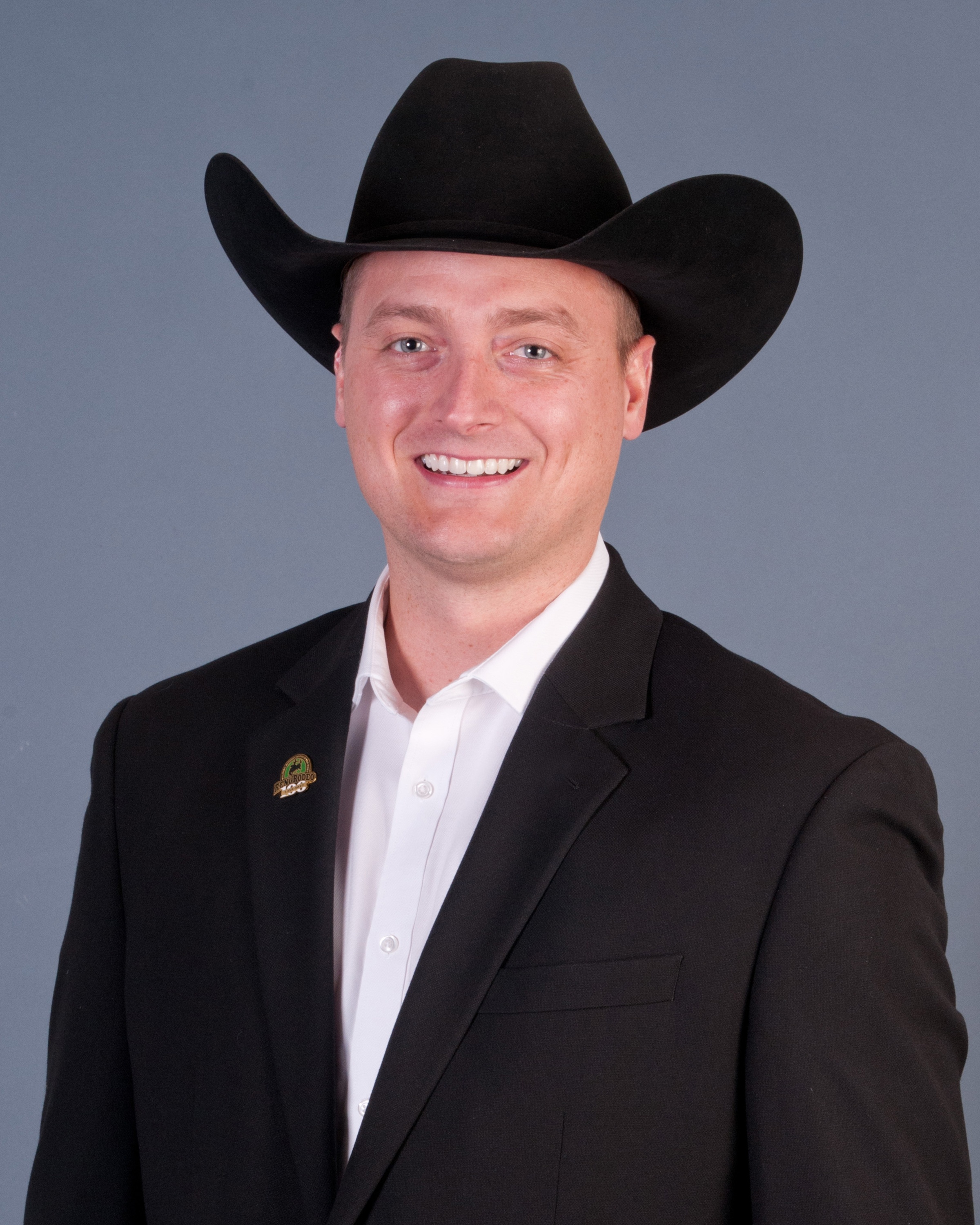 Justin Thomsen - Treasurer
Justin Thomsen is more than just a pretty face. A proud fourth-generation Nevadan, born and raised in Minden, he knew that he wanted to work hard, attend college, and be successful from a young age.
His accomplishments started early, at the age of 16. "I had been working since I was 14 and always had a job," Justin explained enthusiastically. "I was a bagger at Albertson's grocery store, and I entered a national bagging competition. I flew to Boise, Idaho, to compete and took second place." Justin won a bike for his efforts, and he handed it over to his mom "because she needed a bike." He still bags his groceries today, ensuring that it is done correctly.
Raised in a family of "construction guys," Justin knew that he wanted to do something different. "I've always been a computer nerd," Justin stated. "At one point, I wanted to be a programmer, but I thought that was just too nerdy."
Recognizing that his skillset was around computer technology, he attended The University of Nevada, Reno, after graduating from Douglas High in 2001. "I was fortunate to win a Millennium Scholarship and was able to attend college virtually free," Justin explained. He graduated with a dual degree in accounting and information systems in 2005 and never looked back.
Justin began working for Muckel Anderson while still in college doing tax, audit, and information technology work. In 2014, he took another step, starting his own firm, Slate Accounting and Technology. Slate focuses on taking the agony out of accounting to allow clients time to focus on their businesses. "We want to provide value to our clients," Justin explained. "Working with financials and money is an intimate responsibility. We can make people's lives easier and provide peace of mind."
Justin has been a part of the Reno Rodeo landscape since 2010 when his friend Lauren Sankovich interested him in becoming a wrangler. "I love talking to people and helping people get to where they are going, so it was a natural fit," Justin confided. He first served as a member in 2012 and soon found his way inside the association, joining the Finance Committee in 2016. He successfully ran for director in April 2018 and has since expanded his support onto the Technology, BSD, and Golf Committees.
Justin fills some of his limited spare time with hunting and fishing. "My older brother and I used to duck hunt when we were young. Now, I focus on chukar hunting," he explained. "My family makes me happy, and being on a Nevada dirt road, on top of a mountain or a ridge."
Speaking of family, Justin is married to his high school sweetheart, Jamie, who is also a UNR graduate and a middle school social studies teacher. They have two children, Ryder (10) and Reese (7), who have come to love taking part in the Reno Rodeo fun every June.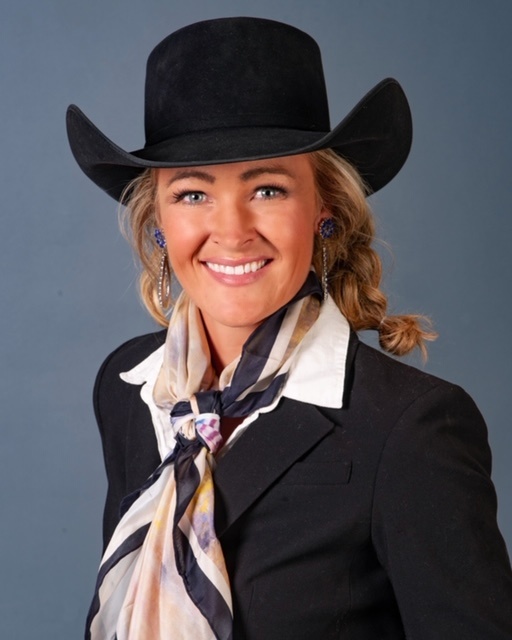 Carrie Ann Sattler
President
Jim Neil
1st Vice President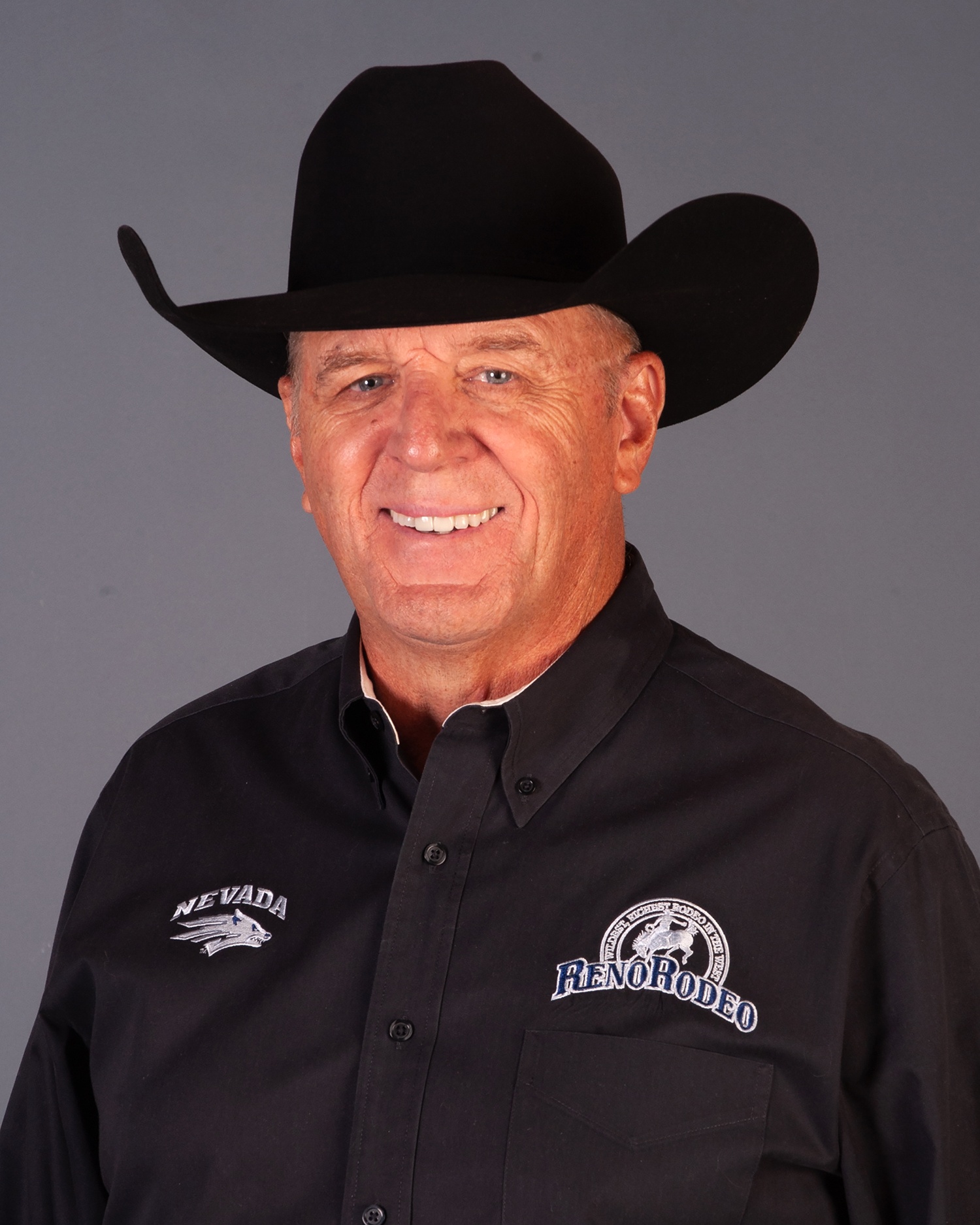 Mark Sutton
2nd Vice President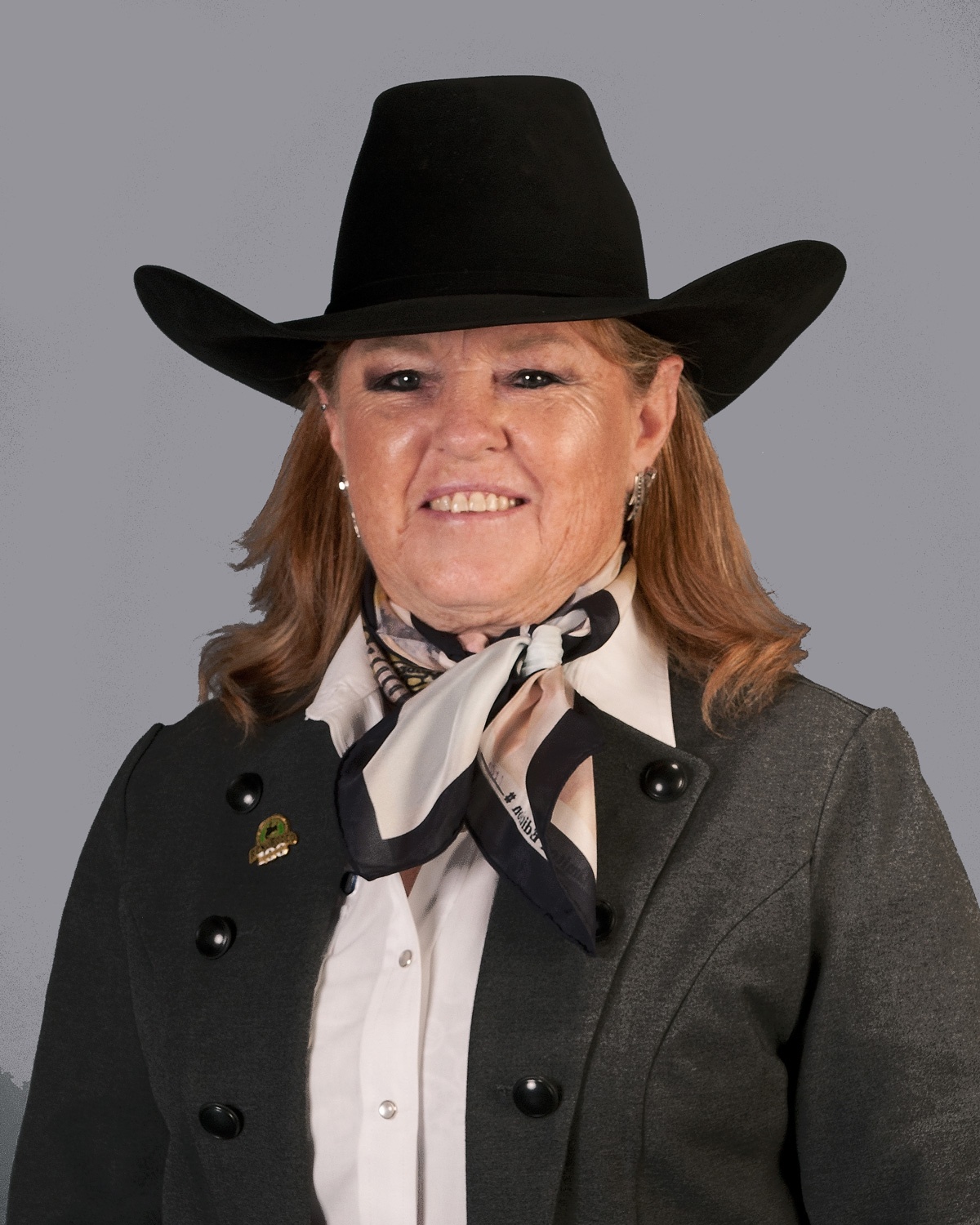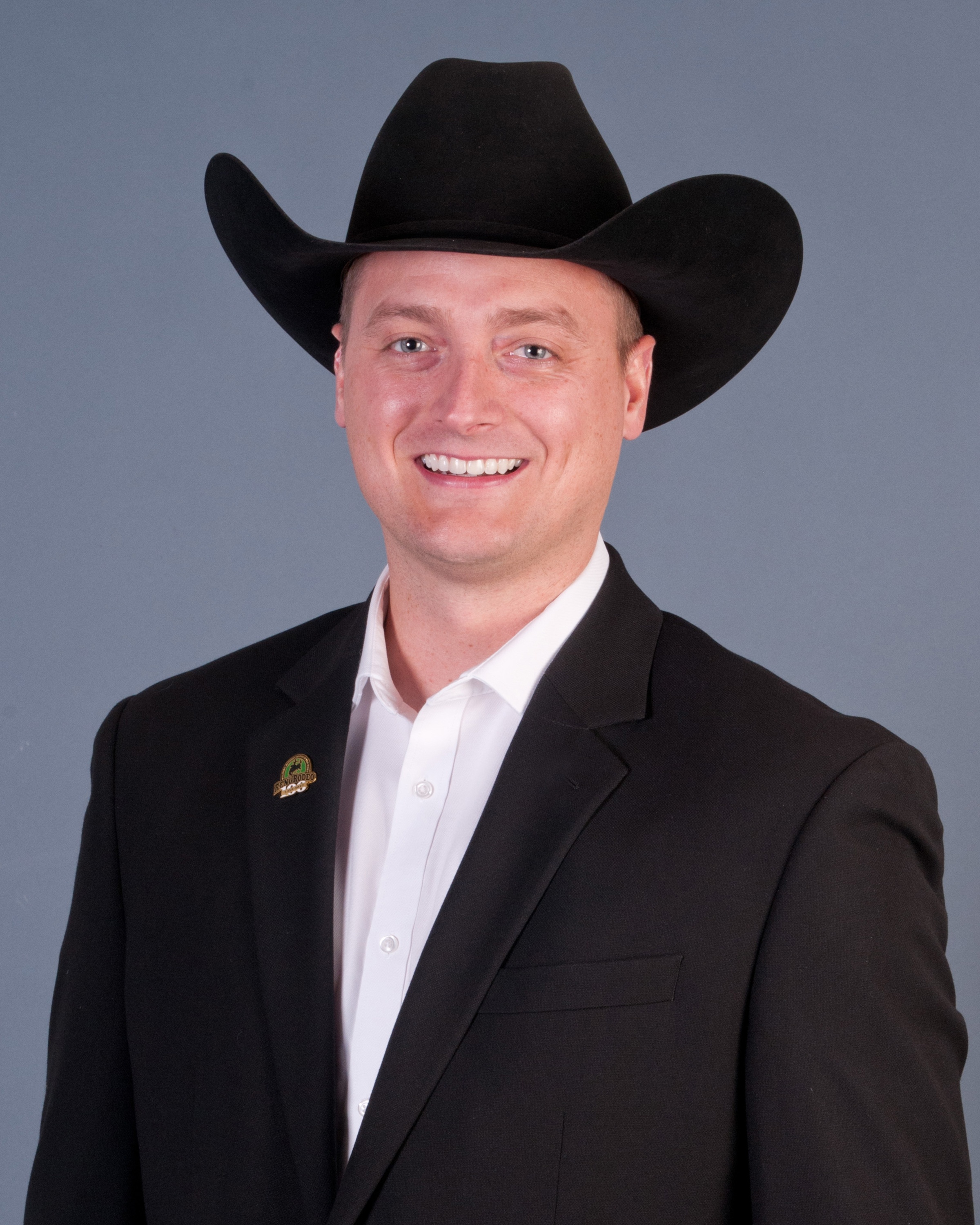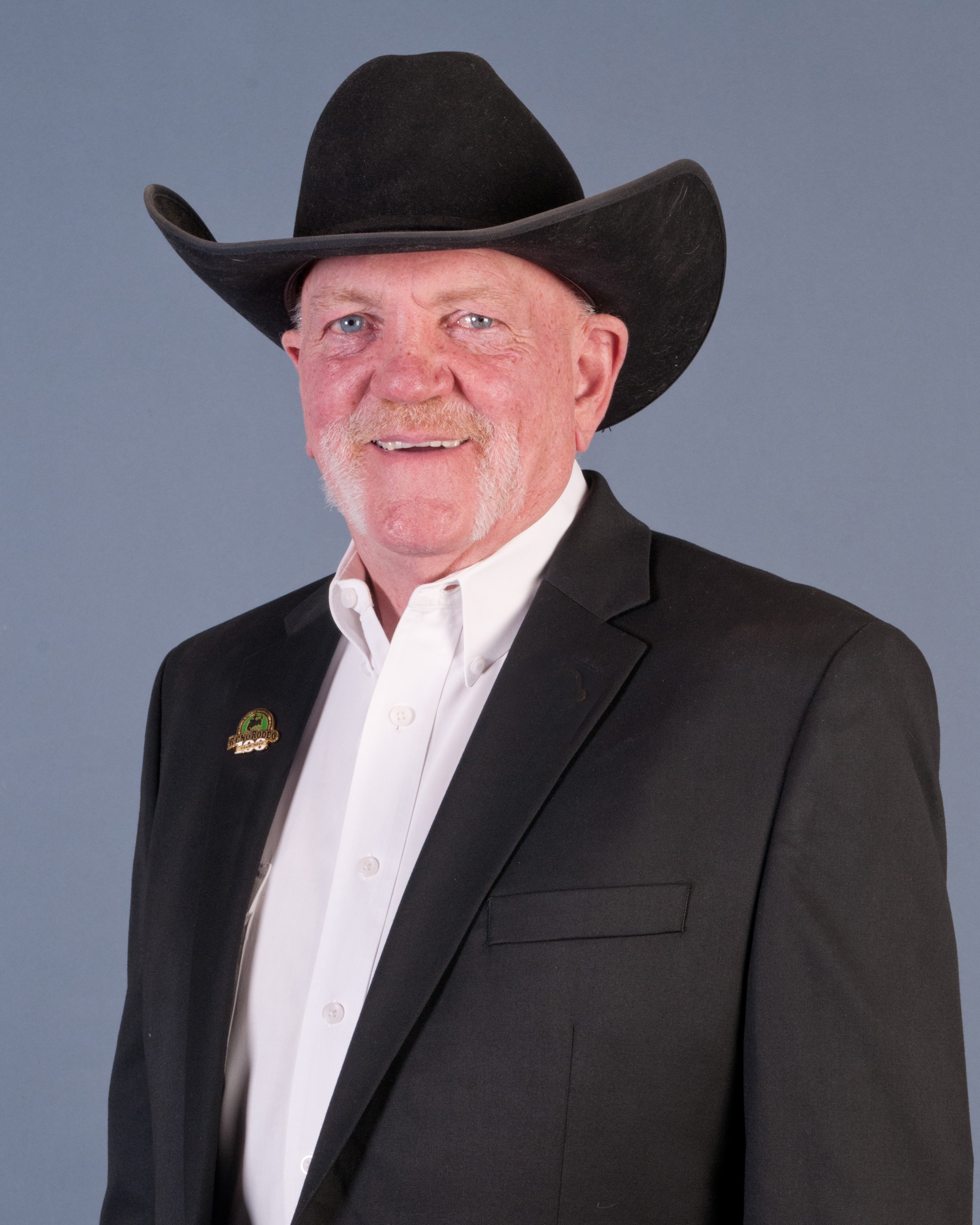 Dr. Greg Lightning Williams
Immediate Past President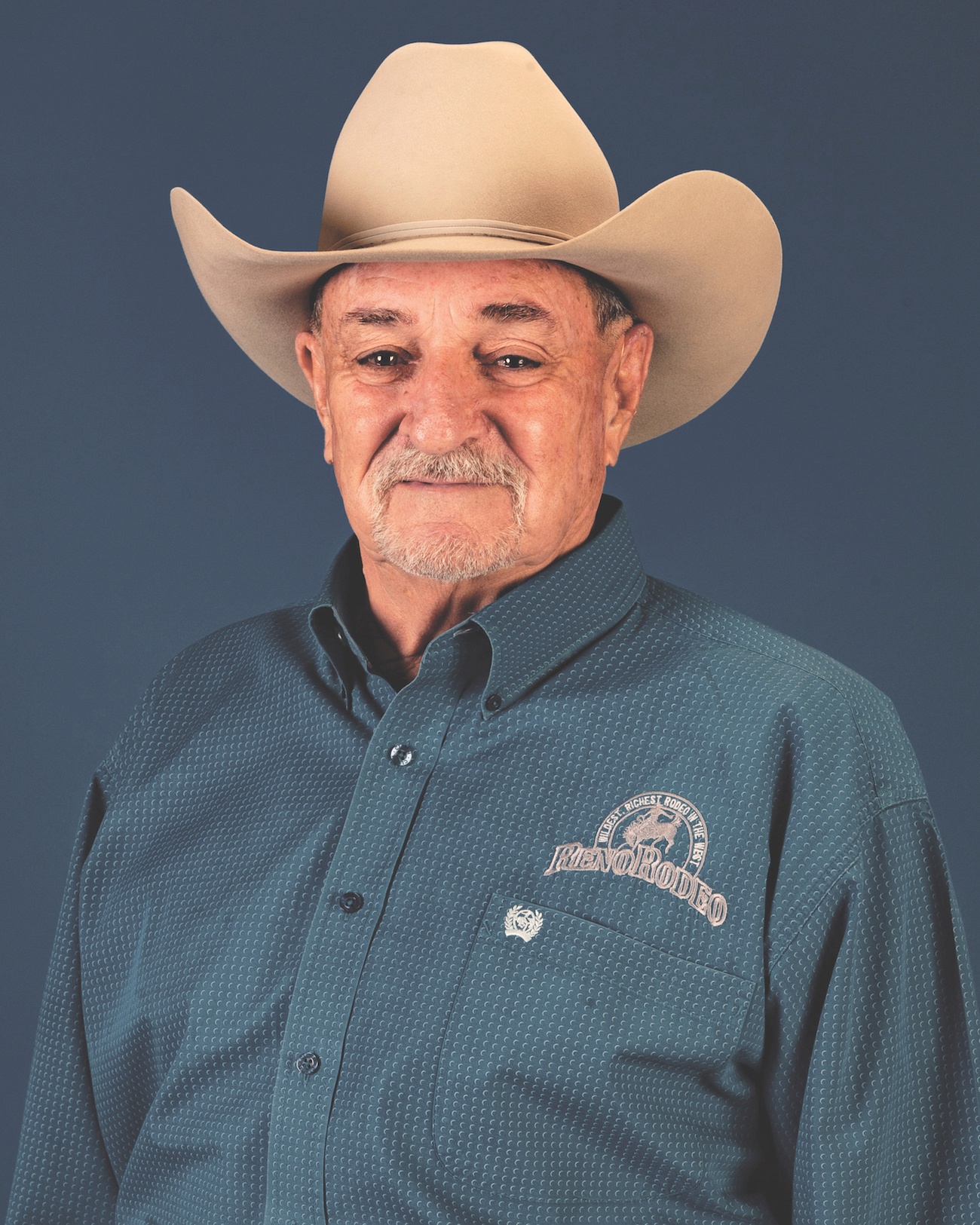 Bill Price
Past Presidents Rep