2022 Association Officers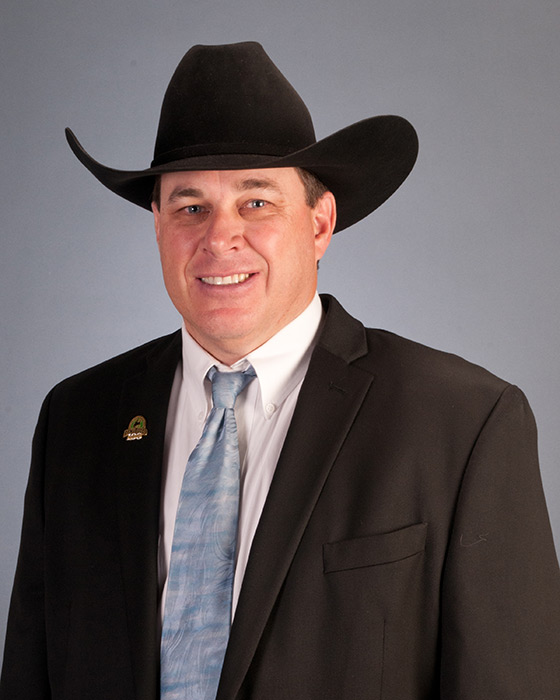 Josh Iveson - President
Josh Iveson has been a part of the Reno Rodeo Association for 27 years. As a high school student, Josh attended his first Reno Rodeo when he and some friends were able to score some box seats for a performance in 1989. Once he had personally witnessed the Wildest, Richest Rodeo in the West, he decided he had to be a part of it. He served as a wrangler from 1991 to 1994 and became a member in 1995.
Born and raised in Reno, Josh is a third generation Nevadan, who graduated from Reno High School in 1989. After graduation, Josh went on to study at the University of Nevada, Reno, but eventually rejoined his father in the construction business. He also did a two-year stint as a production manager with Alamo Car Rental, before expressing an interest in law enforcement to friend and mentor, Joe Martin. Martin suggested he apply to the Washoe County Sheriff's Office, where he has now served as a deputy for the past 22 years.
Josh has been able to utilize the knowledge he has gained as a deputy sheriff into his long-term role as the chairman of the Security Committee, a job he has held since 1998, until recently being elected as first vice president. Josh has also served on the Cattle Drive, Parade, and Executive Committees. Additionally, he has served as a director of the association for almost 20 years. In his years as a member, Josh has received multiple awards of merit, including three knives, a money clip, and the merit buckle that he obtained in 2001. In 2018, Bill Summy presented him with the coveted Silver Spurs, as well as the Chairman of the Year honors.
Josh always puts family first. He and his wife, Jennifer, have been married 24 years and have two children, Jake who is 20, and Julia who is 18, who have both been a part of the Reno Rodeo environment since they were very young.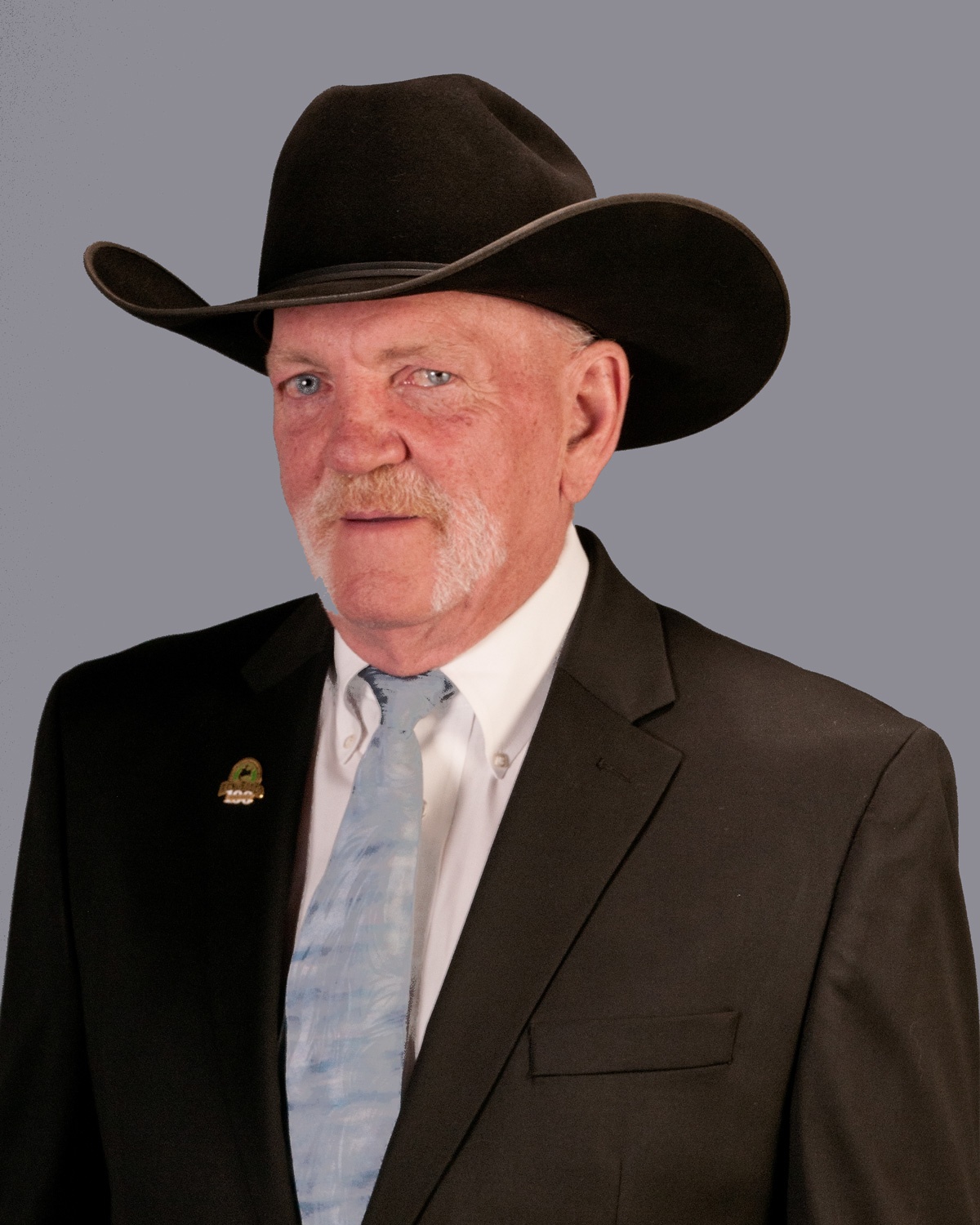 Greg 'Lightning' Williams
1st Vice President
Dr. Greg "Lightning" Williams - First Vice President
Dr. Greg Williams hails from the mid-west, growing up in Streator, Illinois. After high school, Lightning completed his undergraduate studies at Purdue University and went on to study veterinary medicine at the University of Illinois, where he graduated in 1975. He has also attended the Western College of Auctioneering located in Billings, Montana.
Lightning has been actively involved with the Reno Rodeo for 37 years. He worked as a wrangler for only one year before being accepted as a member of the association in 1982. Over the years, he has supported over a dozen different committees including Specialty Sales, Finance, and the Executive Committees, and served as Chairman for Specialty Sales for four years. He was elected as a director in 1984 and  served as the treasurer of the organization for the last two years. He has also been elected as the 2023 President of the Reno Rodeo.
Over the years, Williams has provided the Reno Rodeo with several great proposals. The rodeo state license plate, which equally supports the Reno Rodeo Foundation and Nevada High School Rodeo, was Greg's idea and has become an enormous success. As chairman of the Specialty Sales Committee in 2009, he believed the association "could benefit by having an additional, simpler, understated logo." He proposed three different options and the Executive Committee landed on the "Reverse R" logo that is used today. For his efforts, Greg has won several notable awards including the Award of Merit Buckle in 1991, the Silver Spurs in 1997, and an Exceptional Service Buckle in 2009. Simply put, Williams is never satisfied with the status quo and is always looking for ways to make the Reno Rodeo better.
Williams has one son, Cody, who is 31 years old and a member of the Reno Rodeo. Cody and his wife, Dr. Heather Hutchens Williams have one son, Henry Kent who will celebrate his second birthday in October.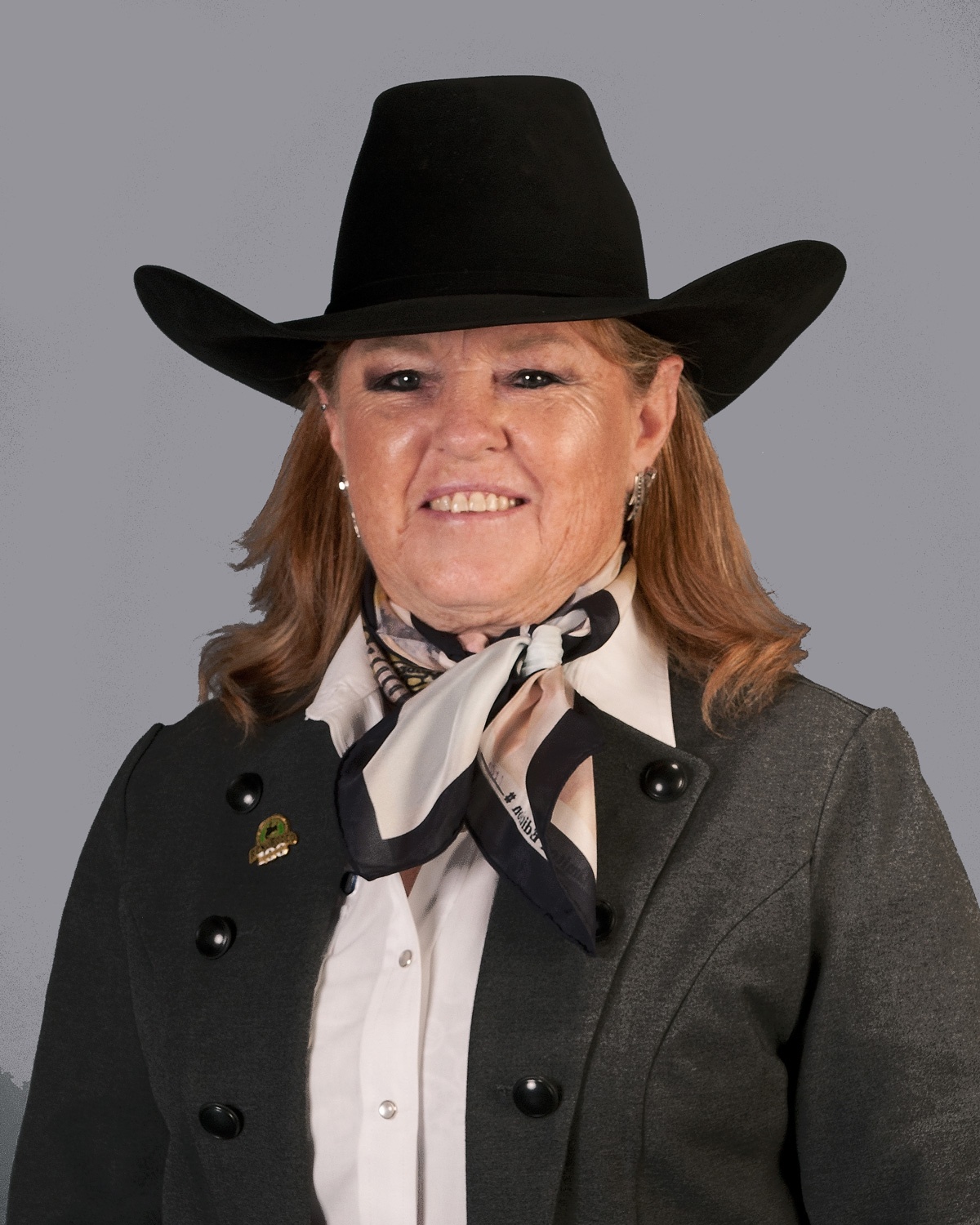 Debbie Sprague - Secretary
Debbie Sprague, originally from Alamosa, Colorado, moved to Reno with her family at the age of six. She is a graduate of Procter R. Hug High School and has trained with Rapport Leadership International, as well as the Paul Mitchell School of Beauty to become a licensed cosmetologist.
Debbie has been with the Reno Rodeo Association since 1994, serving in multiple capacities. She has worked on over a half-dozen different committees and chaired the Buckles and Jewelry Committee from 2001 to 2015. She was elected a Reno Rodeo Director in 2008 and has served on the Executive Committee since 2012. In 2015, Debbie became the first, and only to-date, female officer when she was elected as secretary the first time she campaigned for the position. In recognition of her many contributions, she won the Award of Merit Buckle in 2013.
Debbie has three grown children and is very proud of her extended family; oldest son Roy Batts, Jr. (married to Pauline), daughter Wendi Guasch (married to Jeremy), and youngest son, Aaron Batts. She also has three grandchildren, Brittani Lynn, Jerron Joey Kody, and Rilee Erin; along with great granddaughter, Arya Ashley Marie Putnam.
Debbie claims that the past few years have been some of her most memorable times with the Reno Rodeo. "I'm busier than ever as secretary, but I wouldn't change a thing. I'm proud to be an officer of this great organization; I'm a tiny part of the big picture."
She considers the opportunity to serve as the secretary as "priceless." "I have been blessed with hundreds of friends during the last 24 years, both here in Reno and on the rodeo road. I'm just striving to be a better person every day! As my son Roy Jr. used to say to me on the phone when serving with the U.S. Navy, 'Carry on Smartly!'"
Jim Neil-Treasurer
Born and raised in Reno, Nevada, Jim Neil, has been a part of the Battle Born state his entire life. "My family, and I have all grown up in Northern Nevada. Our love of the outdoors, and Nevada's rich history, has allowed us to build a lifestyle that takes advantage of all that it has to offer; skiing, hiking, trail riding, kayaking, biking, and of course, rodeo, are some of our favorites."
A graduate of Earl Wooster High School, Jim attended the University of Nevada, Reno and graduated in 1979 with a bachelor's degree in education. Throughout college, he worked in the banking industry and has remained there his entire career, primarily in commercial lending. However, he also worked in the cash management and project management sides of the business. Jim has enjoyed helping Nevada businesses grow and succeed throughout Northern Nevada.
After being a lifelong Reno Rodeo fan, Jim decided to become involved with the association when his daughter, Lauren, entered the competition for Miss Reno Rodeo. Lauren proudly served as Miss Reno Rodeo in 2010 and won the title of Miss Rodeo Nevada that same year.
Over the last ten years, Jim has been active with the Arena, Team Sorting, and Finance Committees. During that time, he served as the assistant chair for team sorting for six years and finance for two years. He was elected treasurer in April of 2019 and is currently serving a two-year term. Jim's significant efforts were recognized at last year's awards dinner when he was presented with the coveted Award of Merit buckle. "My involvement in the rodeo has only deepened my appreciation for this region and has given me the opportunity to help promote our great western heritage."
Jim and his wife, Korbie, met in 1980, and have been married for 38 years. They have two daughters, Aubrie and Lauren, who both live and work in Northern Nevada.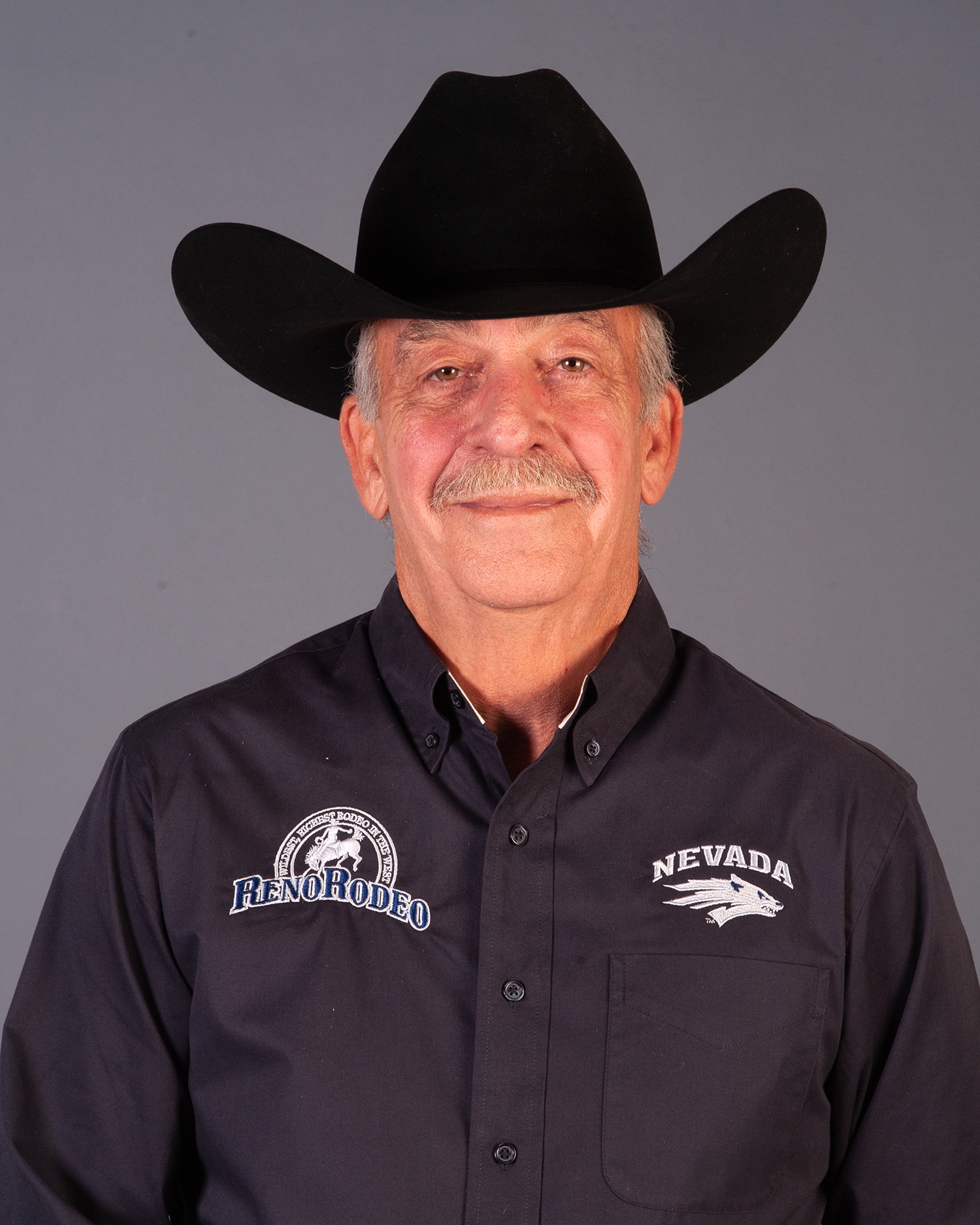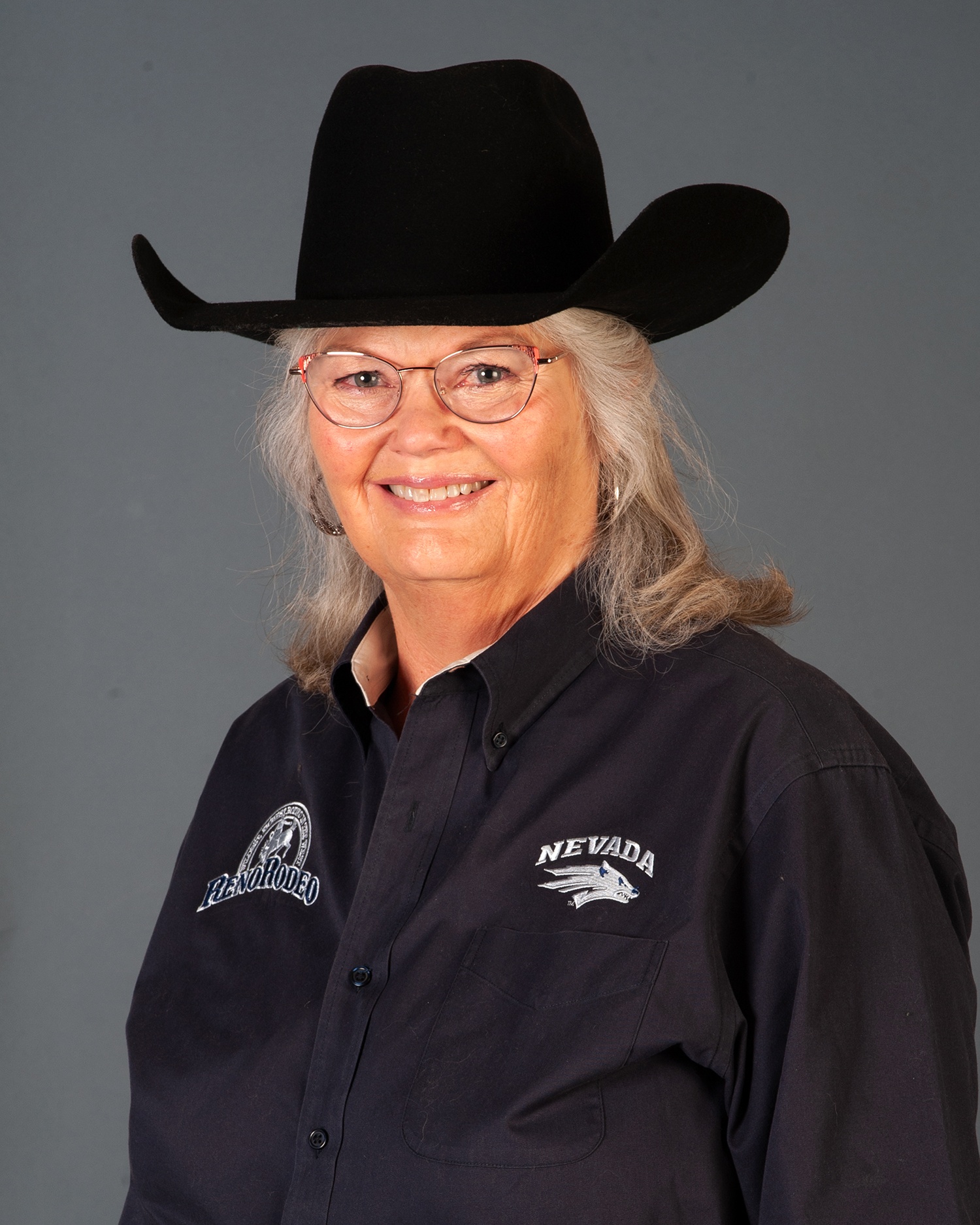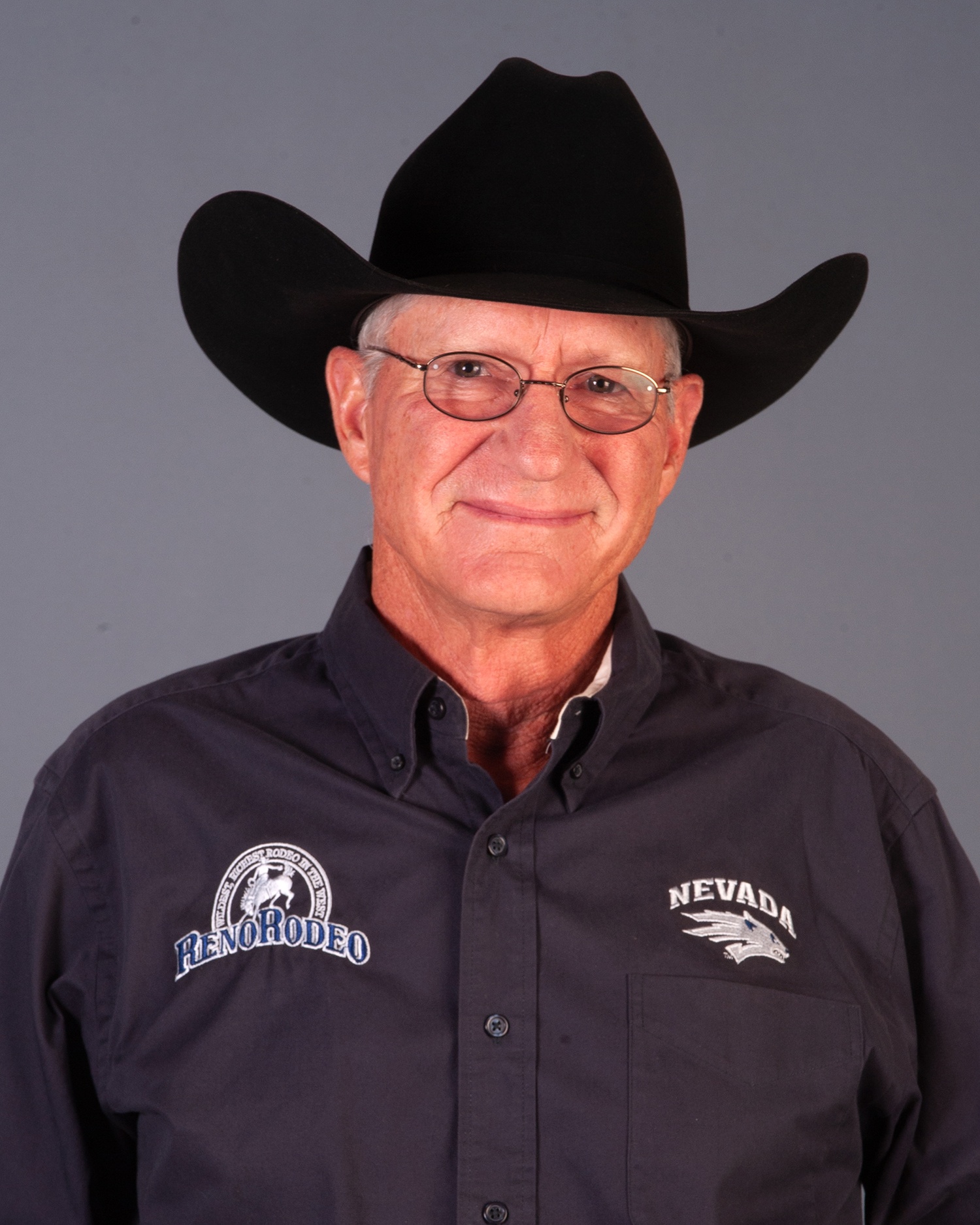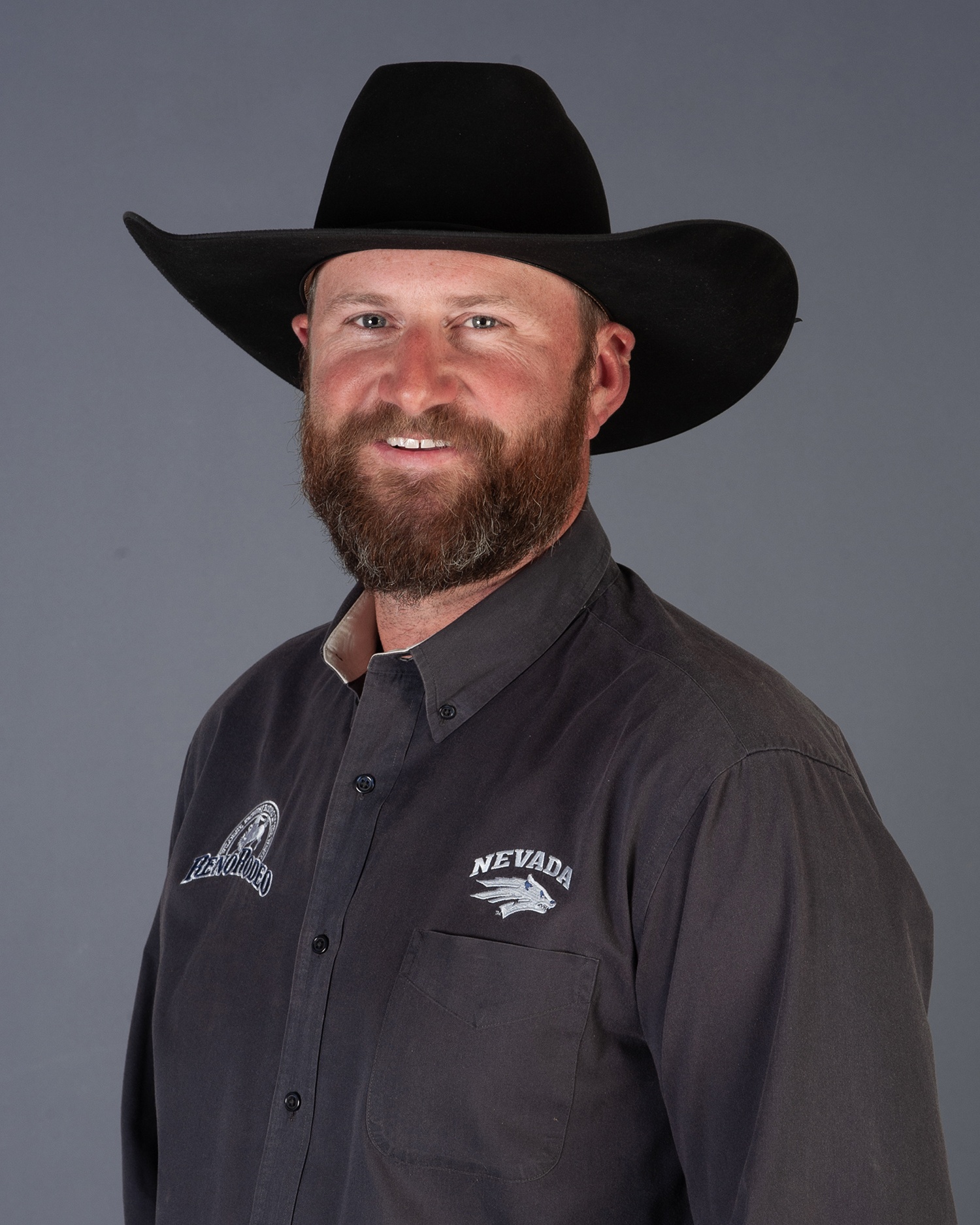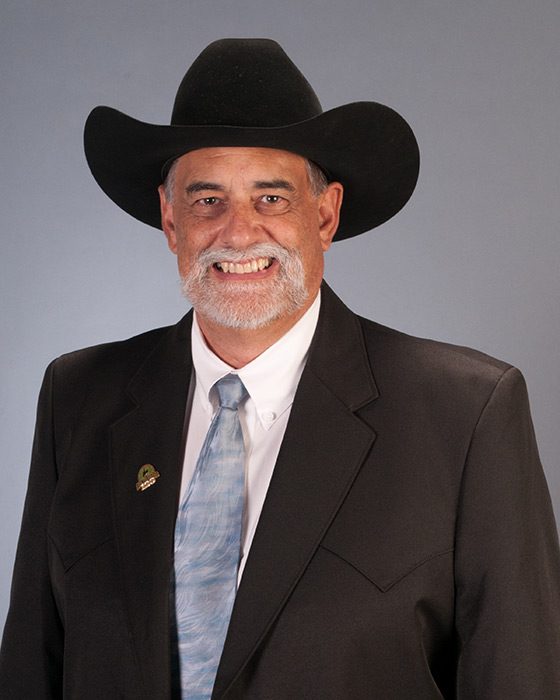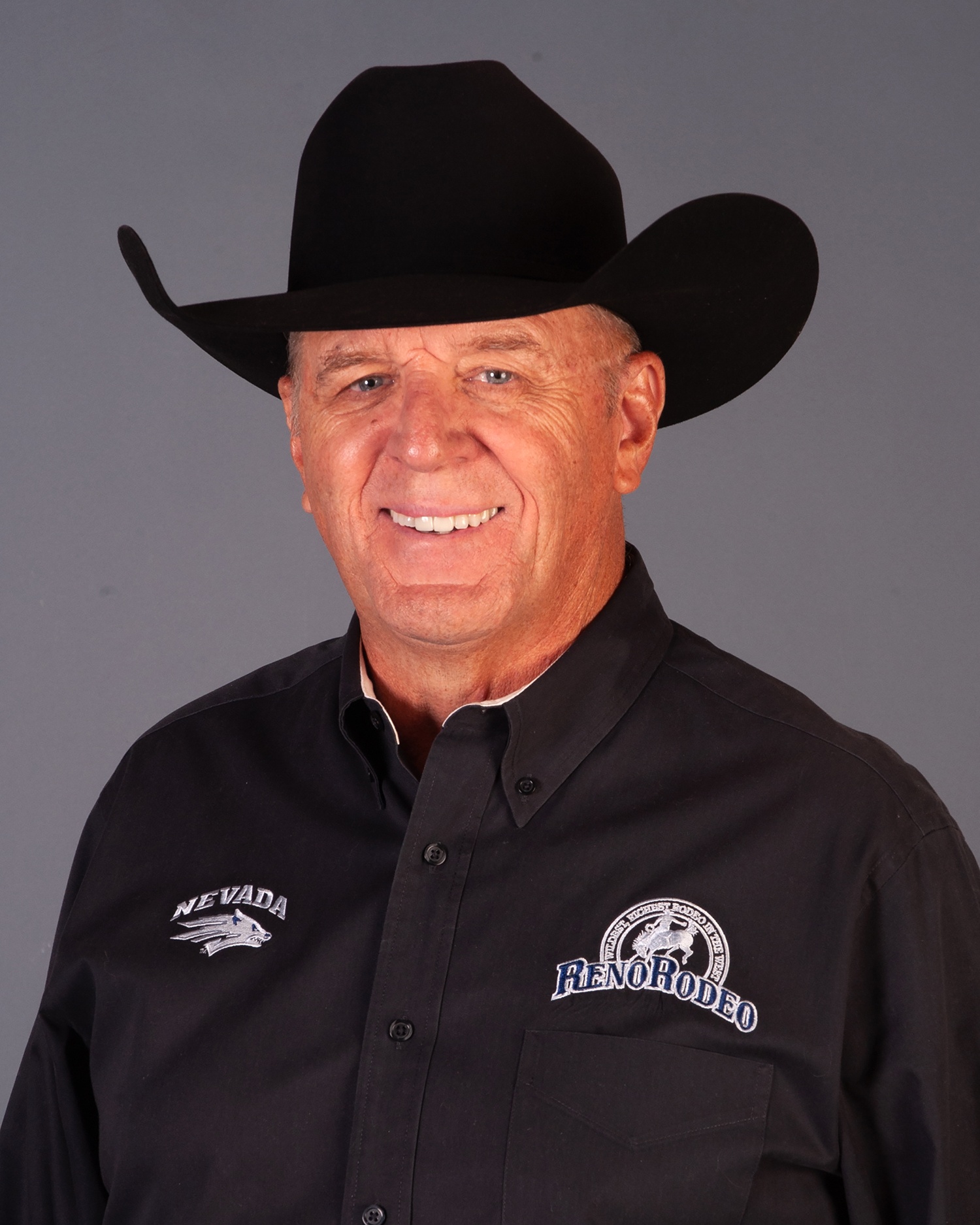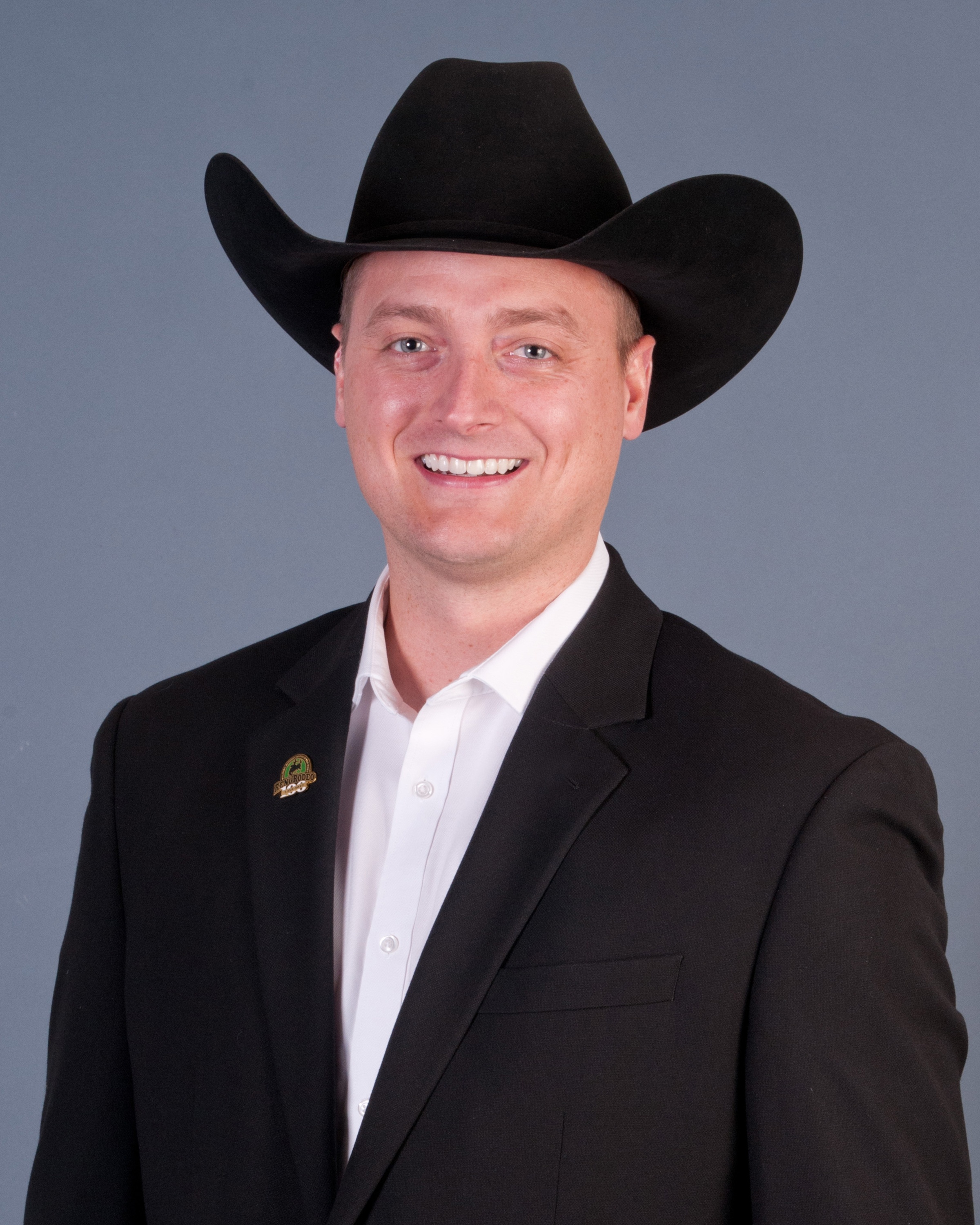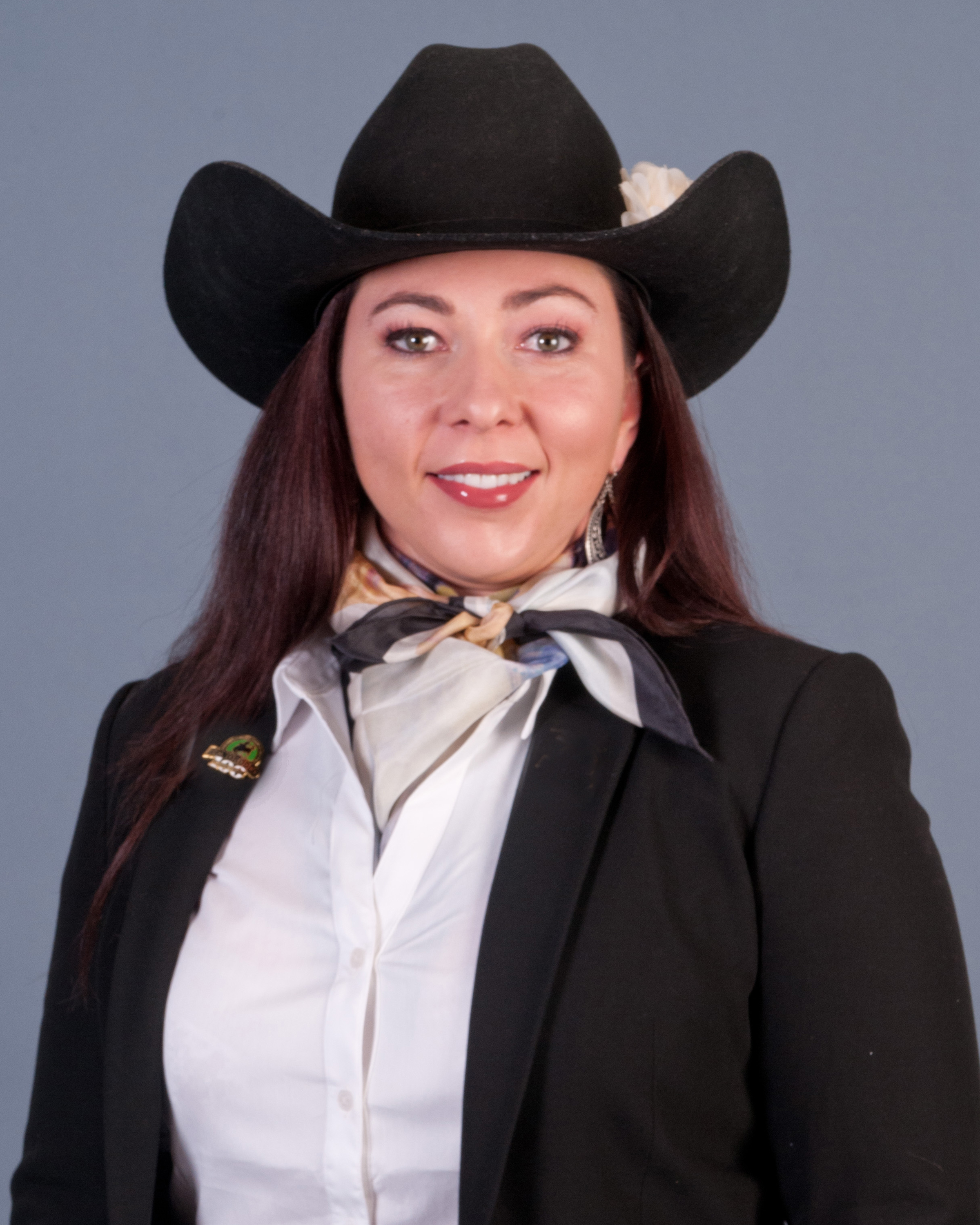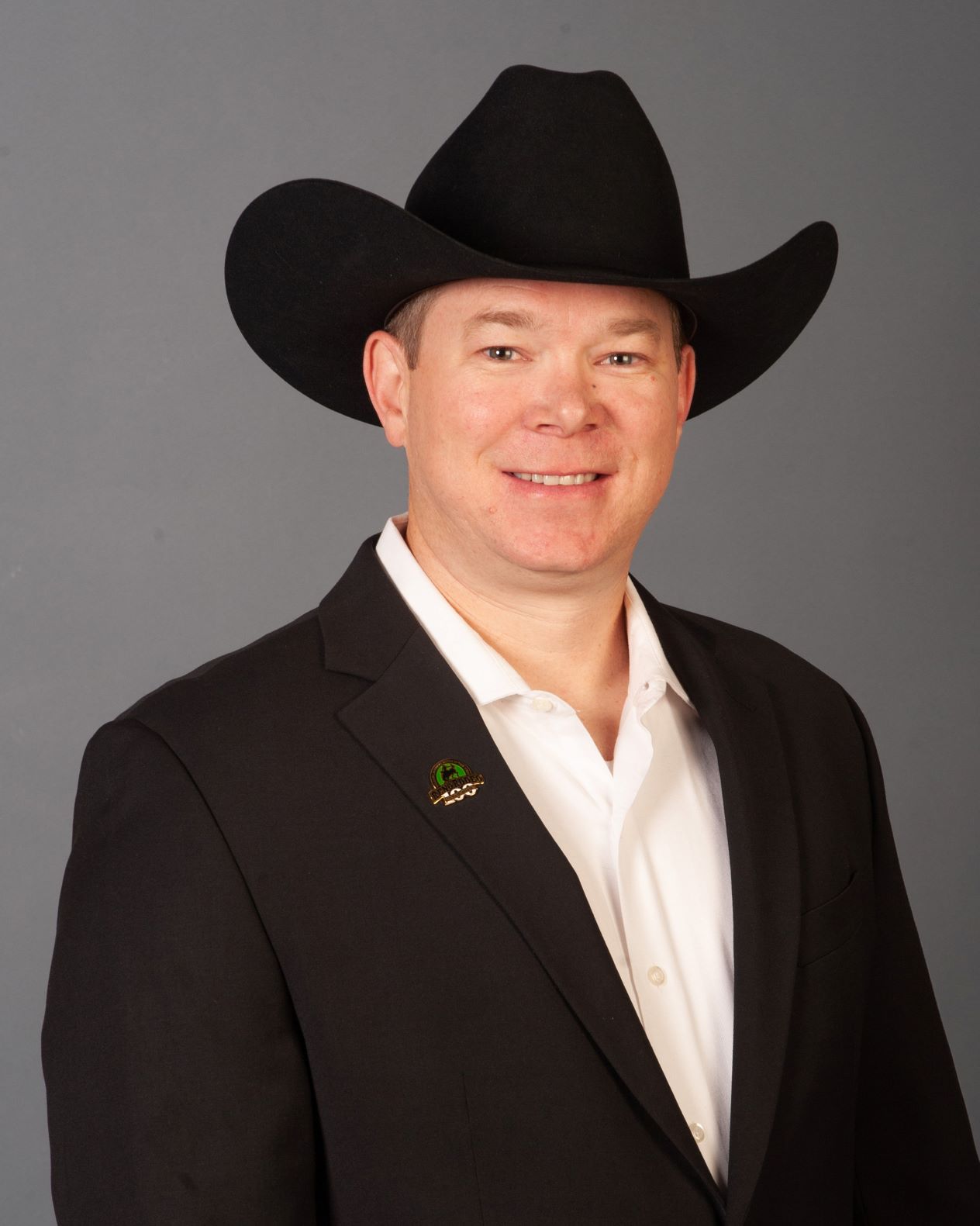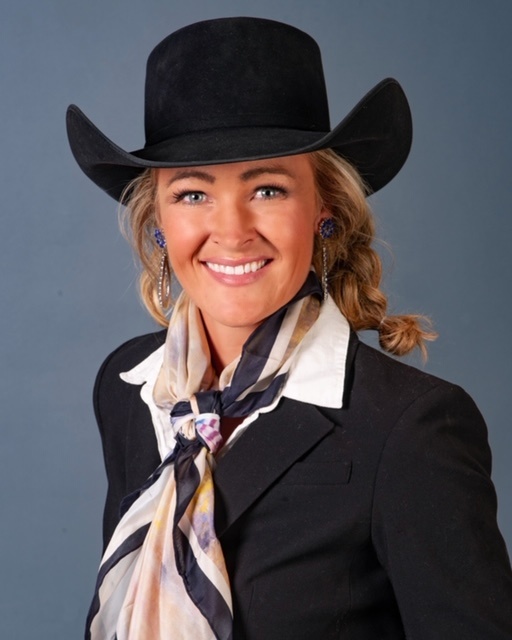 Carrie Ann Sattler
2nd Vice President