George Combs
– General Manager
Since he came to his position in 2015, George Combs has dedicated himself to the year-round role as the General Manager of the fourth largest rodeo in North America. His job involves coordinating countless moving pieces to ensure the success of this historic ten-day event. As a relatively new addition to the Reno Rodeo team, George brought a wealth of business and rodeo experience from his previous home in Caldwell, Idaho. At the time of their move, George and his lovely wife, Shannon, had been living in Idaho for 52 years. He jokingly explains that it took them that long to "grow their wings."
The couple is settled now with absolutely no regrets of making Northern Nevada their new home. Their daughter and her family, including three grandchildren, remain back in Idaho. Happily, their son and daughter-in-law have recently relocated to Reno. October 2018 brought a fourth grandchild – a son for Kyle and Lindsey.
George enjoys watching the rodeo events, noting steer wrestling as his favorite, but engaging with the fans at the end of each night is what he looks forward to the most. He makes a habit of standing by the gate and chatting with visitors as they exit. He loves to see their smiles and personally thank them for attending. For George, knowing he has helped to deliver a fun, affordable and family-oriented experience is one of the most rewarding parts of his job.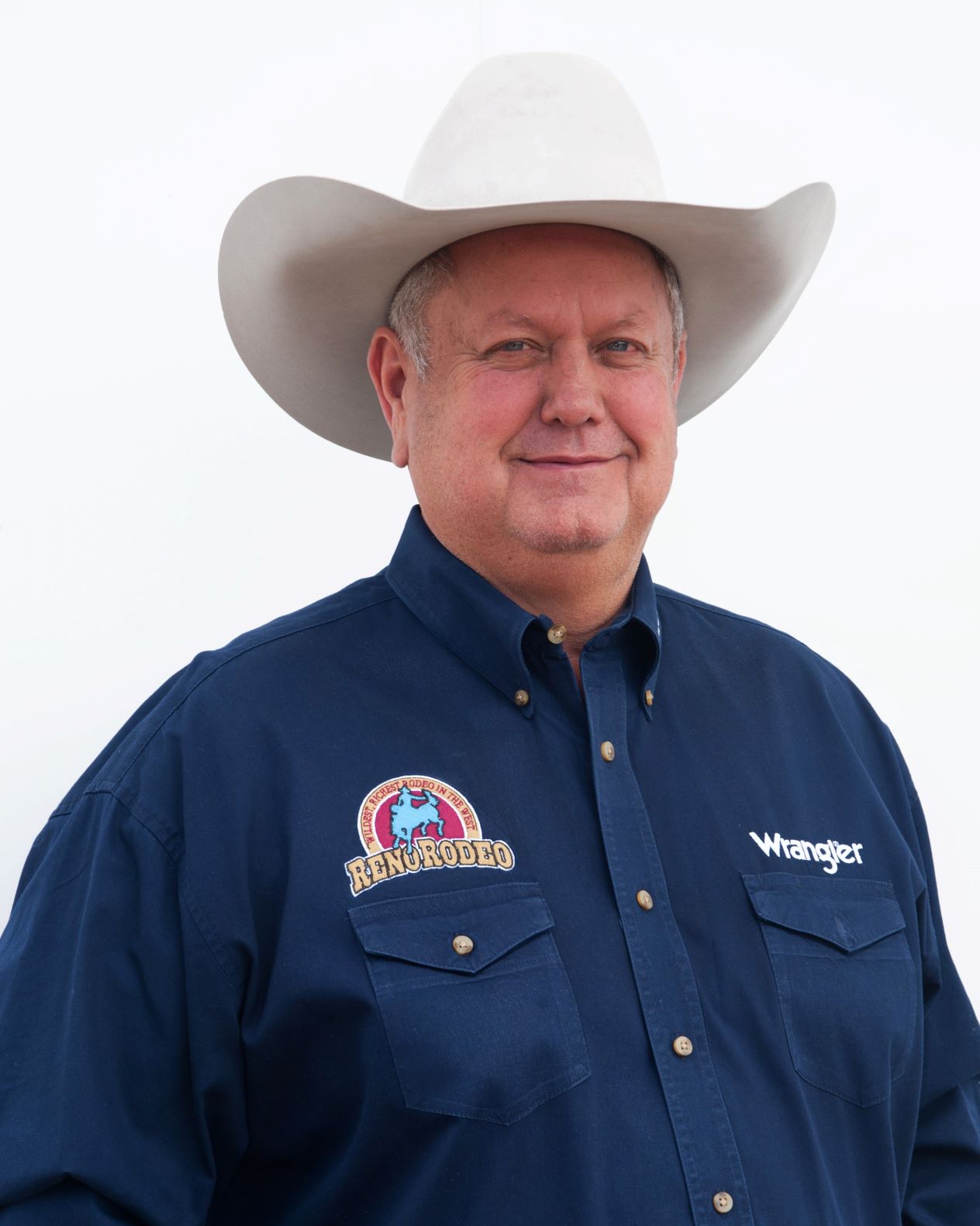 Denise Reams
– Bookkeeper
As the bookkeeper for the association, Denise Reams works day in and day out supporting the financial activities of the Reno Rodeo. Originally a "California Girl," she grew up in Ventura and relocated to Reno with her husband three years ago. They had fallen in love with the Reno-Tahoe area during visits in the past and always imagined making it a permanent home.
This year will mark Denise's fourth rodeo, and she is looking forward to it, as she is more comfortable with the entire experience. For Denise, seeing the rodeo event come together in June is a highlight of her work for the association. She is inspired by the passion of everyone involved, including the hundreds of volunteers who give of their time each year. She also loves seeing the local community get excited for the event, enjoying the sense of expectation and anticipation that begins to emerge long before the official start.
Working on rodeo activities year-round does not seem to reduce her enjoyment of the event. Her favorite part of attending the rodeo is Patriot Night, the night when all rodeo participants and spectators alike can simultaneously demonstrate their devotion to our country, along with their passion for the western legacy. "It's so awesome to see how much it means to everyone," she explains. "It makes you feel good all over!"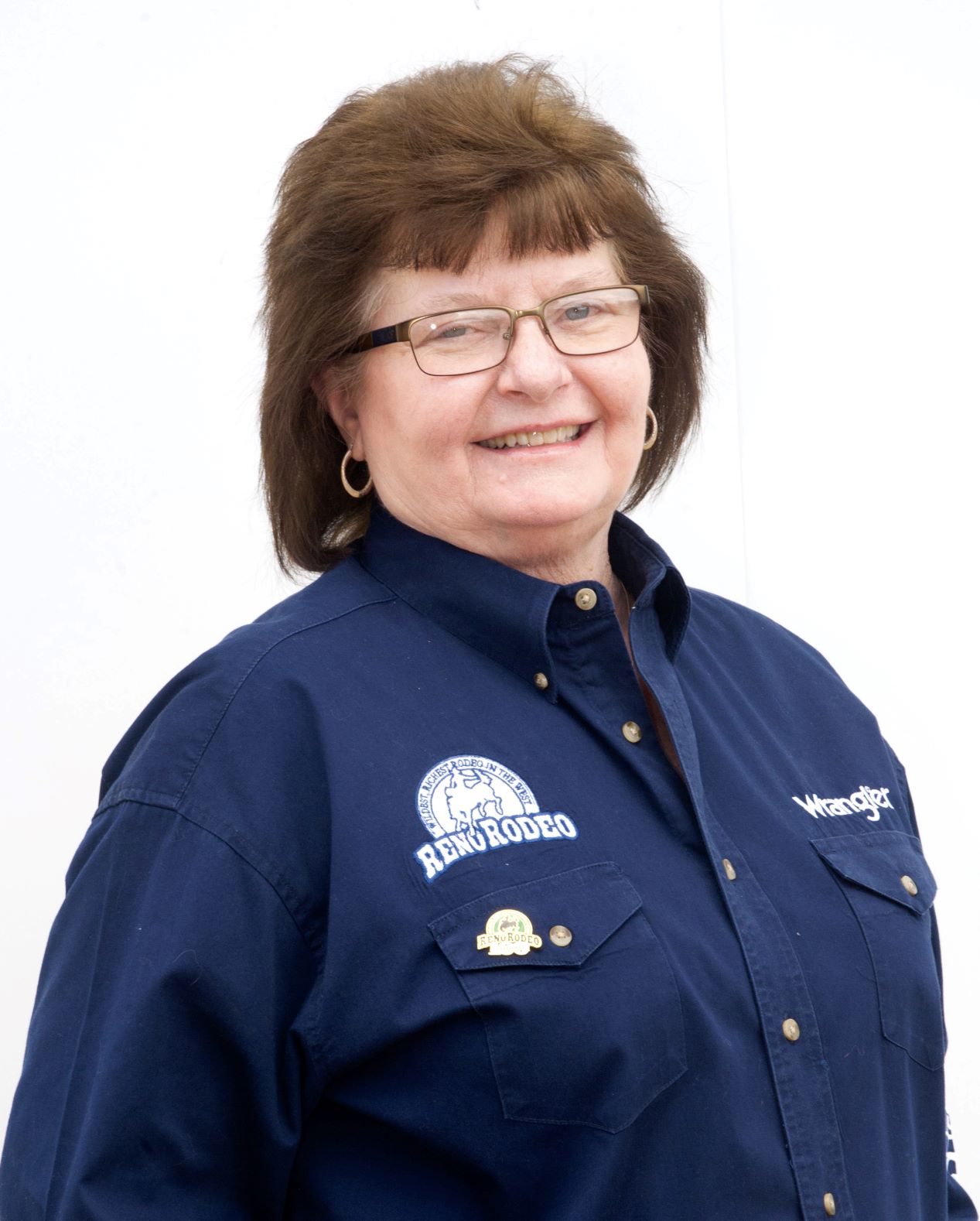 Melissa Butler
– Administrative Assistant
A native of Hayward, California, Melissa Butler's family had vacationed in this area when she was a child. The visits eventually inspired her to move, and she has now been living happily in Reno for the last 19 years. "Reno is less chaotic and less crowded than the Bay Area," she explains. And as a mother of three, she has plenty of excitement and chaos to keep her entertained at home.
Melissa joined the association staff in 2016 and is looking forward to her third rodeo. For her work with the association, she helps to coordinate sponsors, service providers, and specialty acts, adding that she does a lot of "odds and ends." She sees the progression of the organization picking up speed, noting the legacy project is an exciting area for new growth.
For her personal rodeo experience, she enjoys the variability of the entertainment, saying, "it's always different; there is no script." Even so, she feels last year she was too busy to take much of it in. This year, she is looking forward to the concert and some of those same specialty acts she worked to organize. But mostly, she is excited to relax a little bit so she can watch and enjoy the nightly competition.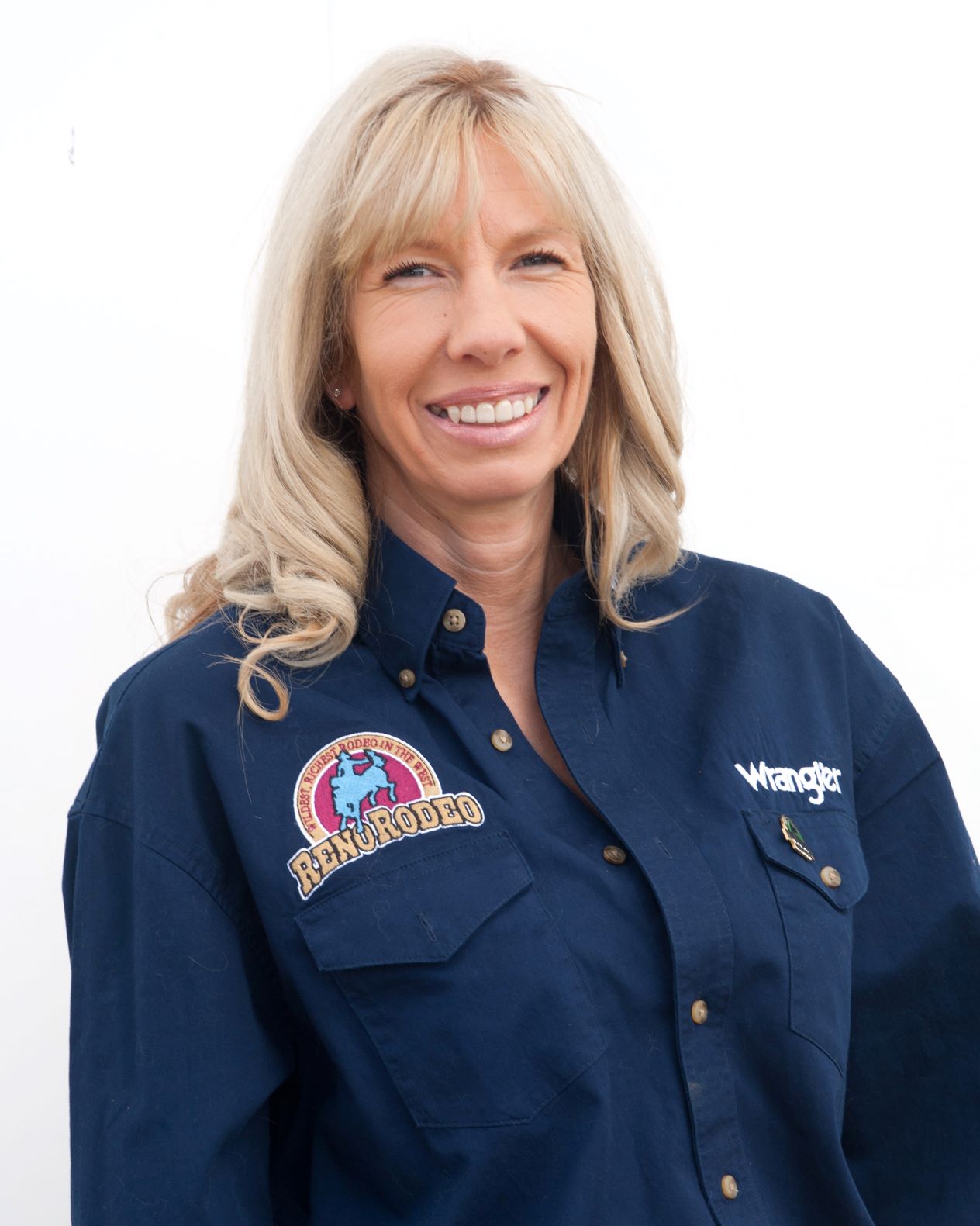 Mikayla Christy 

– Administrative Assistant
As a seventh generation Nevadan, Mikayla was born and has lived in Reno for twenty-four years and has always loved the Reno Rodeo. Her family has been involved with the Reno Rodeo all the way back to her great grandmother volunteering, and now Mikayla is continuing the tradition.
Mikayla joined the Reno Rodeo Family in 2018 and is getting ready for her third rodeo. Mikayla is an Administrative Assistant, and she is the first smiling face you will see walking into the office. Her duties in the office include answering questions, answering the phone and helping wherever is needed.
Mikayla's personal rodeo experience is that it doesn't matter what age you are, you will fall in love with the Reno Rodeo. She also sees how much of the rodeo is just one big happy family and everyone has been very welcoming to her. She has appreciated all the love and support she has gotten while being with the rodeo. Mikayla would like to thank her Coworkers and the Rodeo Family for being there through the tough times as well as the great times. Let's see what 2020 has in store for us and make sure you're keeping an eye on tradition!