WPRA Women's Breakaway Roping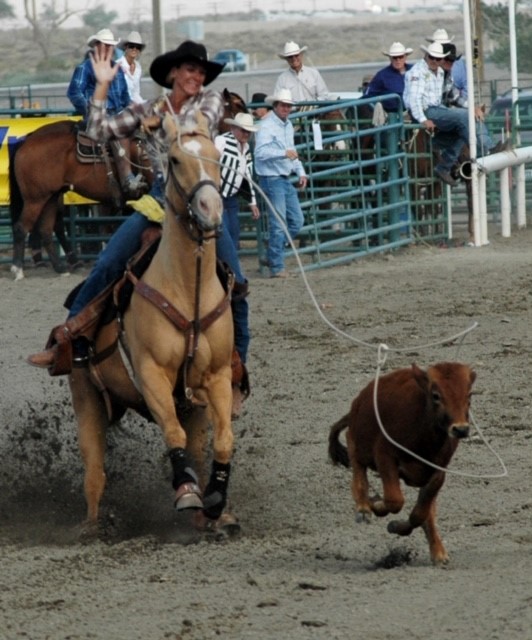 Women's Breakaway Roping is returning for another year of thrilling rodeo action. Although it is often compared to tie-down roping, the rider neither dismounts nor ties the calf. Still, the event is fast-paced and requires keen roping and horsemanship skills.
Rapidly gaining popularity, the event looks much the same as tie down, with the horse and rider waiting in a box next to the chute that has a spring-loaded rope, known as the barrier, stretched in front. A light rope is fastened from the chute to the calf's neck, and once the calf is out of the chute, it releases the barrier, which gives the calf a head-start. Once the barrier has released, the horse runs out of the box while the roper attempts to throw a lasso around the neck of the calf.
Once the rope is around the calf's neck, the roper signals the horse to stop. The rope is tied to the saddle horn with a string. When the calf hits the end of the rope, the rope is pulled tight and the string breaks. The breaking of the string marks the end of the run. The rope usually has a small white flag at the end that makes the moment the rope breaks more easily seen by the timer. The fastest run wins.